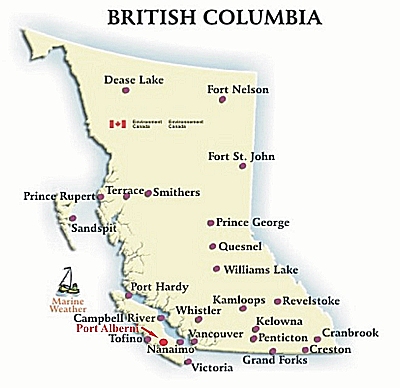 Welcome to Vancouver Island
A land of magnificent natural beauty, where outdoor adventures abound and the moderate climate keeps people golfing, sailing, hiking, and cycling in every season. Where warm hospitality and friendly service bring visitors back again and again. Where exciting attractions, fascinating history, and thrilling activities inspire vacation memories that last a lifetime. From the big-city fun of Victoria and Nanaimo to the tranquility of a forest escape, the charm of a rural community to the relaxation of a luxury lake front get-away at Interlude Holidays, Vancouver Island is a destination that has it all.
West of Parksville off Highway 4, Port Alberni is the gateway to Vancouver Island's awe-inspiring Pacific Rom region. A warm, friendly city, Port Alberni sits at the tip of a long saltwater channel called the Alberni Inlet. A prime destination for sport fishers, Port Alberni is world renowned for exciting fishing adventures. Fishing charters operate year-round and saltwater rewards include halibut, cod, and salmon. For freshwater anglers, the many productive streams in the area abound with cutthroat and steelhead.
A huge range of activities is available from Port Alberni. For more information on Port Alberni, call (250) 724-6535 or 1-866-576-3662. The Info Centre is located at 2533 Redford Street in Port Alberni.